In today's world, the job of a trader can be quite demanding, financially taxing, and exciting all at the very same time. On the other hand, the emoluments can be fantastic for traders who are very successful. Take a look at the following jobs with MSc in finance trading, and decide for yourself.
Buy-side trading jobs
Insurance companies – Insurance companies are financial institutions whose business is to protect others from accidents related to their wealth. As a trader working in an insurance company, your primary focus is to maximise return to shareholders, owning stock companies.  
Pension Funds–Traders working in this field must be proficient at implementing market timing strategies to yield enhancement. They deal with special financial situations such as risk management, active asset allocation and volatility.
Mutual funds–The mechanism of trading in mutual funds is quite different from the other trading genres. Mutual funds trading occur once each day and can take place at any point of time on a particular trading day.
Private Equity–Private equity, as the name suggests, is never traded or listed publicly. Although, large private equity firms do trade their shares publicly, and are typically involved in the buyouts of companies.
Hedge Funds–Having a trading job with hedge fund companies will need to use your discretion to decide which securities are supposed to be bought and sold. Furthermore, you should have an aptitude for mathematics and statistics, to be able to take fast choices based upon partial information.
Venture Capital–It is a type of financing that investors provide to start-up companies and small businesses. A trading day in this industry involves initiating mergers and acquisition. 
Asset management–Trading related to asset management involves passive management of funds. It deals with electronification and increased transparency, applying trading techniques across a variety of asset classes. 
Sell-side trading jobs
Investment banking–professionals working in the investment banking sales team pitch clients for trading ideas. The traders' team perform activities related to the purchase and sell of the securities, as well as the other financial instruments in the market for itself or on behalf of their clients.
Research analyst–Also referred to as a sell-side analyst or equity research analyst who works for investment banks and brokerage firms to produce investment research which needs to be communicated to the firm's clients.
Trading at banks–The operating costs of most private banks compensated by the functions of its internal trading system. These sell-side traders strive to promote the financial health of a banking system on a whole.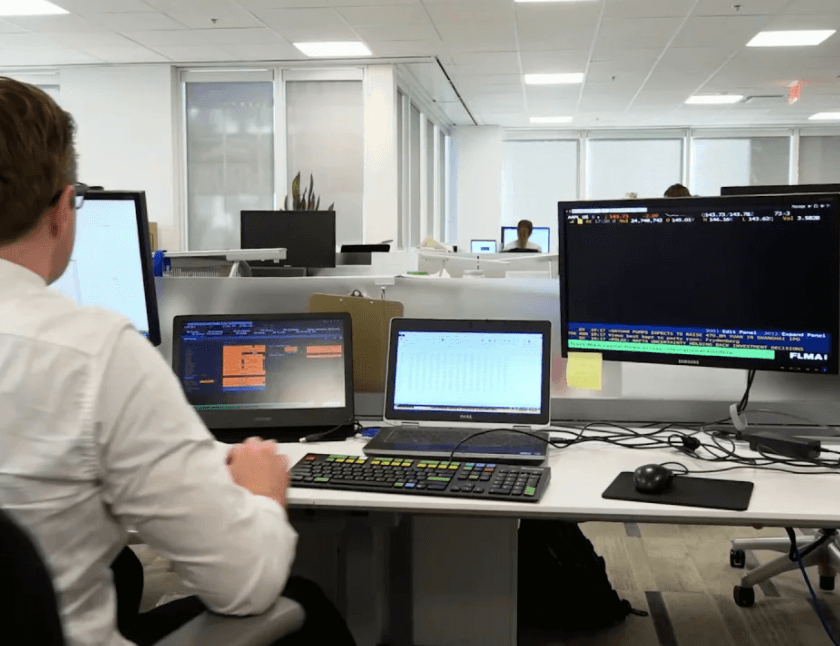 If you want to become a successful trader or start your own trading company, choose to acquire a postgraduate qualification in Finance trading to live up to your dreams. Go ahead and apply!
financial trading books
financial trading companies
financial trading courses
financial trading jobs
financial trading online
financial trading platforms
financial trading salary
financial trading wikipedia
Education