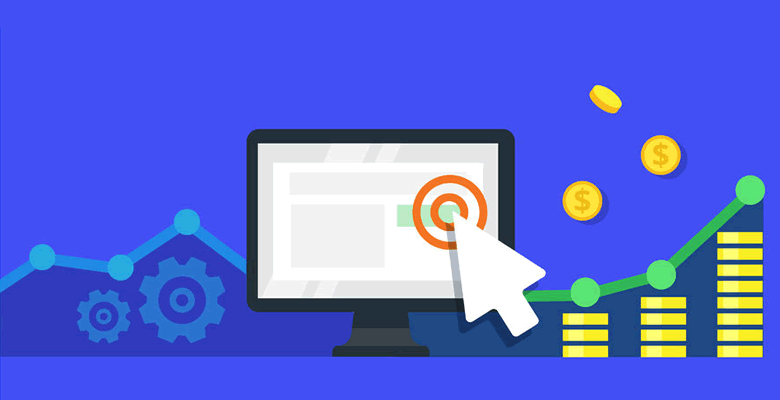 Ever since the digital revolution took place, every day witnesses new evolvement. It has left no industry untouched! From service-oriented sectors to the business and product development sectors, every sector needs to adapt itself to work along with the humongous change and keep afloat on the ocean of the internet. This is the only way to keep the business running and service rendered worldwide.
Evolution of the Marketing Sector
The advertising industry has been, is being and will always be witnessing updates and upgrades from time to time. Hence people in the promotional sector need to keep themselves updated about the market trends. Digital Marketing is the current upgrade that the marketing sector is witnessing. Since it is an outcome of the digital initialization, conventional strategies don't contribute to productive outcomes.
Ever since digitalization picked up speed, it diffused into all sectors including marketing. Let us walk through a couple of important terminologies and their significance.
Digital Marketing
Digital marketing is a collection of humongous knowledge bases and now is considered to be an art as well. Both technical and creative skills are required to master this art. Any kind of promotional activity that takes place on a digital medium comes under digital marketing and it is of various types namely, Search Engine Optimization (SEO), Content Marketing, Email Marketing, Pay-Per-Click (PPC), etc., In this article, we are going to focus on Pay-Per-Click (PPC).
PPC
As mentioned already, PPC is the short form of pay-per-click and it's one of the types of digital marketing. In this type of digital marketing, the advertisers pay for their advertisements to be clicked on. This increases the traffic to your website and also serves as a way to generate leads to your business. However, this won't fall under the organic search category.
Organic Search
Organic search is a process by which any user using the internet, types your company's name on the search engine and is directed to your website directly from the search engine. Paid advertisements also will direct audiences to your website, but not directly. This happens due to the catalytic reaction. The catalyst here is the PPC. Ultimately the result is to increase traffic to your website and generate leads thereby increase the conversions and make productive business, but using PPC to achieve this goal will not let you make the process fall under the label organic search.
How to plan out a PPC Campaign?
Using Google analytics and running PPC campaigns may look like a piece of cake and you may think that you have mastered the campaign from a digital marketing perspective, but there is a catch! You need to look out for details, only then you can effectively use the money that you spend for PPC effectively and productively. Before you run a PPC campaign, you need to do some background work like making sure your website is everything that you speak of in your advertisement. Your website's landing page needs to be elegant and promising PPC advertisements. This increases the percentile of lead generation. So, when you are all set with your homework, you need to write down various parameters determining your target audience to get a clear picture so that you can plan out the plan of action eminently and make use of the PPC Campaign completely.
PPC Parameter Analysis
PPC campaigns can be run across various mediums and platforms. They can be broadly classified into two categories: Google Ads and Social Media Advertising. Google Ads runs PPC campaigns adequately starting from the search engine. Google Analytics facilitates you to have accounts to manage the whole process. So, the essential things to take care of here are the parameters that you use to define and characterize your target audience. And for that, you need to be clear of your objectives.
PPC Parameter Listing
Be it Google Ads or Social Media Advertising platforms, first and foremost, you need to list out the details of your target audience that will play a crucial role in determining the parameters. Only after knowing these details you can effectively use all the types of Google Ads. The following list can help you scrutinize the details required for your PPC Campaign.
Audience list that needs to be excluded
When setting the target audience parameter, you can strike out the following set of audiences from the audience list.
Job Searchers
When an anonymous person visits your website, you can monitor which section of your website is being addressed from which address. Using this link/URL in the exclusion option will boost your PPC campaign, due to the fact that when the anonymous person is a job seeker, he/she won't have much to offer as an outcome of your PPC advertisements. Hence you can strike out job searchers out of your target audience and increase the possibility of letting PPC serve the purpose by reaching out to the right set of audiences to yield fruitful results.
Current Clients/Customers
All your current customers may not be benefitted from your advertisements. Hence you need to scrutinize your current client/customers' list and then exclude them from the PPC campaign. This way you get a chance to reach out to new customers/clients and thereby make your PPC campaign a success. So, when your current customers have a healthy business going for you, then showing your PPC advertisement to them is an advantage. You need to analyze carefully on these lines and then set the target audience for your PPC Campaign.
Customer Support Seekers
You can monitor people who are on your customer support page. These people are your current customers and they require your technical support for the product. This set of audiences most probably will not fall under the potential target audience of your PPC campaign. Hence you can employ the same protocols that you used to exclude the job searchers from the campaign. But, you could consider them under the target audience, provided you have something new to offer them.
Already targeted audience
You will have to run PPC campaigns from time to time. And when you run the campaign, you'd have set a list of audiences as your target audience initially. And again when you run the next campaign PPC advertisements, you need to be careful not to have the same list of target audiences as the previous campaign, because that won't necessarily let you reach out to a new potential target audience.
The audience of the App community
Nowadays very many websites come with a customized App. Customers/Clients are asked to download them and use it for the sake of ease of use. While running a new campaign, make sure to set up Google analytics on the apps so that while clicking on the checkboxes of the parameters checklist for running the campaign, you will not add these set of people on the target audience as they are already your customers/clients. If you can have google analytics enabled in your Apps, you can easily exclude the app audience while running your campaign.
Conclusion
Gone are those days while hard work alone fetched success. Now you need to put in your smart work as well. With so much advancement in technology, you need to make the best use of it. Information is abundant these days. And the way to get in touch with this information is at your fingertips so, learn and earn.
TECH