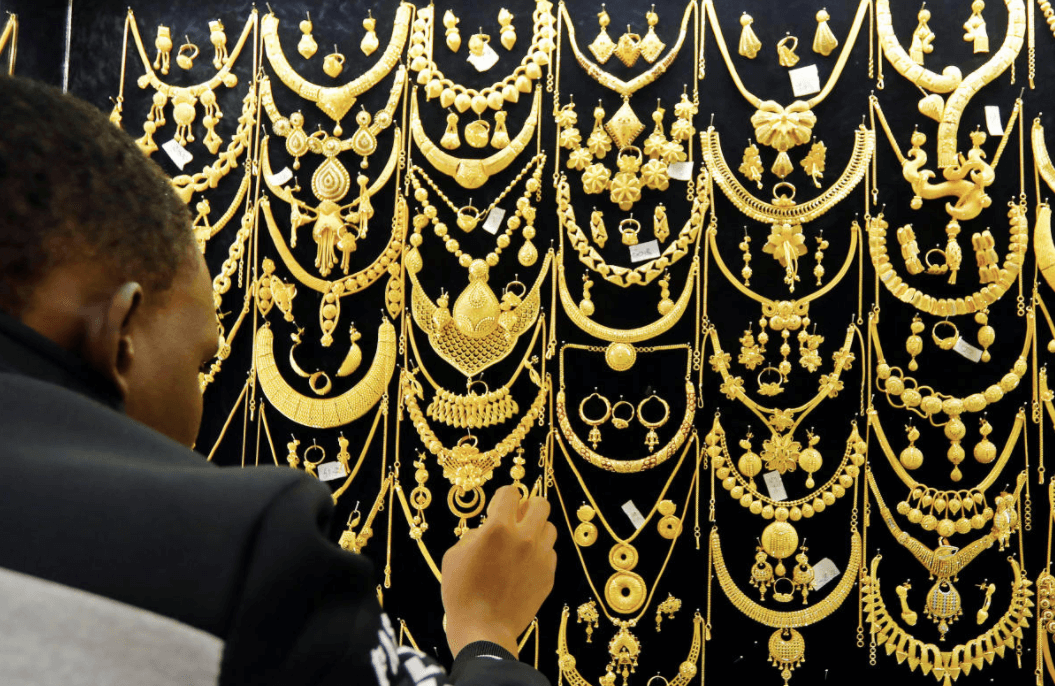 With the ease of gold loan options available in the market, the demand for a gold loan also has risen. Unlike any other loan, a gold loan can be availed without any income proof or requirement of credit score. This, along with the exploration of online digital spaces, has contributed to increasing the popularity of gold loan products.
Potential of gold metal in India:
Gold, the precious yellow metal has an immense cultural significance and emotional value attached to it. A lot of Indian households use this asset to give to their closed ones. However, the promising value attached to the gold restricts people from selling the precious metal. As per the reports of the World Council, nearly 22,000-25,000 tonnes of idle gold assets are lying with Indian households, and rural India accounts a significant portion of it, to be precise 65% of gold stocks. On an average Gold Rate in Delhi also shows a good market.
Brief about the Indian gold market:
 In India, the organized gold market comprises 35% of the total gold market, and it is estimated that it will experience a growth rate of 13.4% to reach Rs. 4.6 lakh crore by 2022. The untapped gold market, mostly comprising West and North India shall consist of 45% of the total gold market. Thus, there is a huge potential to exploit the gold loan markets.
How will financial players tap the gold loan market?
 KPMG India's report 'Return of gold financiers in India's organized lending market', provides a hint that these financial companies would use their assets and increase their branches to increase the outreach to customers, thus utilizing the full potential of their assets.
With the aim to provide greater accessibility to the borrowers, banks, various NBFCs, and new-age fintech are actively working to provide gold loans at the doorstep of the borrowers. From applying for a gold loan to getting funds transferred in their bank accounts, the entire process is shifting to digital operation.
With the increasing demand and opportunity in the gold loan market, all the players are competing for each other for their financial services. Along with providing the online facility of availing gold loans, they are making efforts to offer gold loans at lower interest rates to its customers.
Muthoot Finance, which is one of the significant gold loan providers in India, experienced positive growth in the gold loan markets last year. It is further expecting growth in the coming years.
In the words of CFO of the company, Oommen K Mammen, "Last year, the company achieved about 18% growth.  In an overall period of 9 months, there has been a growth of about 12 per cent. The market for the total loan asset has increased by 21 per cent out of which sandstone rates at 19percenr increase.
How will the potential of the gold loan market significantly rise after the lockdown?
A lot of financial institutions are expanding its reach by increasing facilities like Overdraft against gold loans. Canara Bank recently launched a gold loan vertical business. It is also providing gold loans at lower interest rates to its customers. 
When people are struggling with the liquidity crisis and don't have sufficient funds to revive their business or manage their livelihood, a gold loan can be an ideal choice for the borrowers. It is because you can avail a gold loan even if you have a low credit score and no job stability or you are facing unemployment.
Conclusion: While a lot of financial institutions are providing gold loans with ease at lower interest rates. There are also no restrictions on end-use of a gold loan. However, you must carefully choose the financial institution to avail a gold loan. You must check the credibility of these institutions.
gold loan interest rate
gold loan market in india 2020
gold loan marketing tips
what is the size of gold loan book in india
Finance