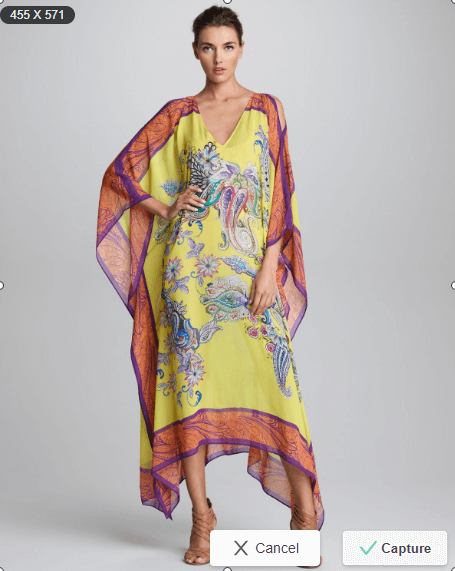 Caftans or the kaftans are the loose dresses that can be worn as a traditional dress by women of the Middle East. But as per the current fashion trends, they also give one a kind of bohemian and exotic look. Hence kaftans dresses have become a talk of the town these days.
At present, they are available in different designs and fabrics and one can make them fir for every season. One can check that the kaftans materials that are used these days are mostly chiffon and crepe which are very suitable for summer and the velvet and silk ones for occasions and winter. There are ones woven from net and georgette as well which are more stylish. One can also add a scarf with the kaftans and buy them from the scarf supplier to pair them up.
Here are some popular kaftans styles and designs that one can look for:
Vintage Style Kaftan
These are mostly traditional and vintage styles and they look really bright and vibrant. One can wear them to get a stunning look and the overall outfit looks really fashionable once worn.
Kaftan Maxi Dress
They mostly are oversized but that does not seem to lessen their popularity. They are quite a thing to talk about across the world. The styling here has a baggy pattern and they give the wearer a lot of comforts as well. These maxi styled ones are preferable by many and once worn they give women a very sophisticated look.
Off Shoulder Kaftans
When it comes to fashion statements, this style can really make a mark. One can show off their strong collarbones by wearing them and it is best suited for ones who have a long neck. Though it is a traditional clothing style, there are some bold variations of it, and this is definitely one of them.
Midi Kaftan Dress
Though most of the kaftan dresses are long in style there are some which have a short length as well. Now, these midi kaftans are one of them and they come in different fabric and design types. They are mostly preferred as beachwear and wearing them makes one look really attractive.
Kaftans with Abstract Designs
Some kaftans are short ones and they have some abstract designs. They have become a current fashion trend. One can get them in all kinds of fabrics like georgette, cotton, chiffon, and crepe. They suit best to women who are short in height and once worn, it gives them a trendy look.
Straight Kaftans with Side Slit
They do come with a straight shape and they are also very popular among the ladies. They have a side slit as per the name and hence they look really fashionable. This can also be perfect beachwear.
Embroidered Kaftans
They are traditional and one can wear them on wedding occasions or family parties. But they look really gorgeous.
One can buy any of these styles from the wholesaler caftan and try them according to the occasion and trend. 
Fashion