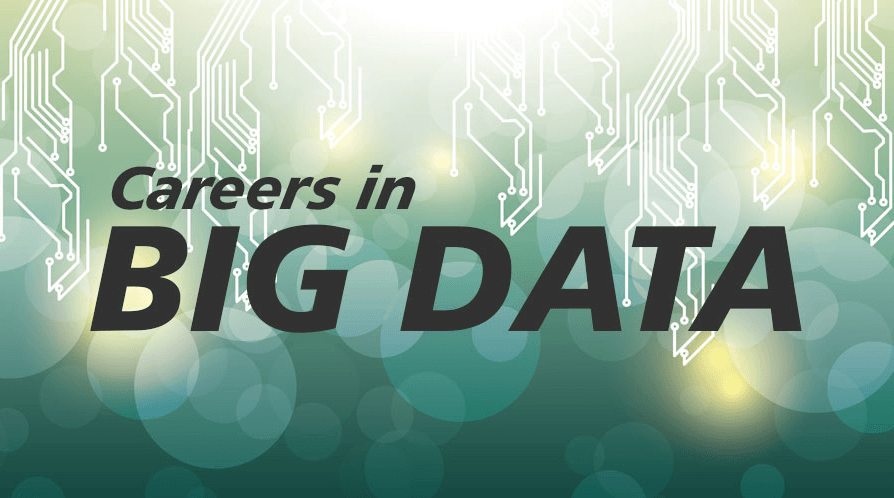 By 2025, the data deluge is estimated to reach an astounding 163 trillion gigabytes or you may say 163 zettabytes. If you aren't aware of what a zettabyte is, then you can perhaps imagine the amount that can store 2 billion years' music. That's huge!
"Data has a staying, power, and it is not going to stay away soon," stated Harry Dewhirst, the president of Blis.
For many people, big data is still a complicated term. Nonetheless, it is already empowering many industries today and is continuously evolving in today's digital world. The term big data is now tied up with other emerging technologies such as machine learning, blockchain, artificial intelligence, Internet of Things, and augmented reality and many others. 2020 will be a promising year not only for professionals looking to engage in a big data career but also for those looking to launch their career in AI, blockchain, and IoT.
With big data and analytics transforming the modern industry, the demand for data analysts, data scientists, data engineers, and systems administrators, etc. every big data industry and organizations are scouting for these professionals, offering whopping salaries.
Not to forget, IBM predicts the number of data science and analytics job listings to see an increase of 364,000 to 2,720,000 within this year (2020).
Big data, machine learning, and data science skills are some of the most challenging skills for employers to recruit in 2020. Thus, this may create a huge potential for disruption in the ongoing job market if the required big data talent remains unfilled.
Do you think your career in big data will be of use with little exposure and people with limited skills?
Perhaps not. It doesn't make sense if there are no talents to analyze data and make use of it. At present, there's a serious dearth for these skilled people. The reason why there are multiple numbers of universities and online certification programs in big data and analytics. 
On becoming certified big data professionals, candidates can call themselves big data engineers or big data specialists.
Candidates with big data certifications are being well paid by top employers.
The tech market is highly competitive, earning a big data role is extremely challenging even for professionals having skills or experience. Thus, certifications play a major role in getting candidates placed at good companies.
Organizations are comfortable hiring certified big data professionals since it gets easier for them to evaluate their credentials and skillsets. Certifications set the right approach for companies looking to hire candidates with a new set of skills. What's even better? There are statistics to back up this statement. It is said that there were near about 52% of candidates with certifications who received hikes within a year after taking up big data certification, a survey by Certification Magazine.
Here's a list of some of the best big data certification programs professionals might prefer choosing from: –
Big data certification offered by IBM has been in the market for quite some time now. Some of the major certification programs include IBM Big Data Engineer Certification and IBM Big Data Architect. Besides these certification programs, they also provide training courses for professionals to get along with these certifications.
Data Science Council of America
DASCA provides candidates with the latest tools and technologies to analyze data sets and get prep up for the challenges in the big data world. If you look at job openings, most preferences are given to candidates who either have practical knowledge or who're already employed. Thus, it gets challenging for a beginner to set foot like a big data professional.
Data Science Council of America (DASCA) helps you embark on your big data career even as a fresh graduate. In addition to this, they also provide certification programs for experienced professionals thinking to move their careers beyond big data. An added advantage, you get hands-on experience that involves solving real-world problems using big data from the industry itself. 
While navigating your way toward getting into big tech giants ensure you get certified through a credible certification program.
MapR is another vendor that extends in providing big data certification programs covering various range of job roles like HBase developer, Spark developer, data analyst, and cluster administrator, etc. 
Conclusion
As mentioned, 2020 is going to be a year filled with endless promises for new-age technologies. Mobile applications will be producing a huge amount of data, thus, creating more job opportunities for big data professionals. Social media to generate 10x datasets than what it is already creating today. By the year 2025, there will be near about 163 zettabytes data collected.
At the rate at which big data is being generated today, it is evident for organizations to unveil newer opportunities. Big data is here to change our lives, and it is fair enough to see some ground-breaking realities organizations expect from candidates.
Big data is here to stay which means big data professionals will continue to drive the economy.
Technology