The research also showed that about 84% of Indians travel to be together as a family while 83% prefers the same to escape their daily life weekend getaways from Bangalore.
For those living in the largest IT hub of India, here are few of the weekend gateways from Bangalore –
Chikmagalur
Situated at 1090 meter elevation and 245 km from Bangalore city, Chikmagalur is one of the ideal places to check out. This hill town is emerging as the most favoured weekend getaways from Bangalore. In the lap of green nature, individuals can enjoy the aroma of beautiful coffee plantations, sanctuaries, natural parks, adventure sports sites, etc.
In the quest of solitude and peace, individuals can further move to Mullayanagiri, that is places between Nilgiri and Himalaya. Small treks can be another retreat in this place.
Individuals can visit Kudremukh, Bhadra wildlife sanctuary, Baba Budangiri, Jhari falls, etc. while staying in Chikmagalur.
Coorg
The most important feature of Coorg that makes this place one of the best weekend getaways from Bangalore is its pleasant climate all along the year. With the beauty of lofty hills and mesmerizing waterfalls, this place speaks the language of nature.
Individuals can enjoy Abbey Falls, Iruppu Falls, Namdroling Monastery, elephant camp, Nagarhole National Park, etc., which are situated near this hill station. Several coffee estates and trek journeys can provide bliss of mind when travelling to Coorg.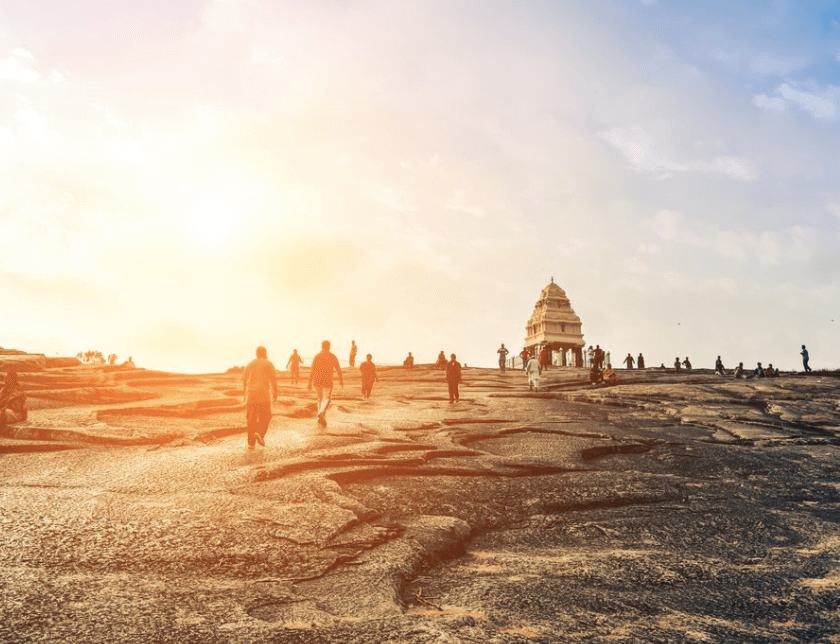 Mysore
Carrying an enriched historical aura, Mysore is one of the best weekend getaways from Bangalore. Travellers can visit architectural landmarks such as palaces and temples. Furthermore, individuals can also experience urban sites with galleries and gardens to enjoy.
With motif work and vintage furniture and chandeliers, Mysore Palace tour is a life-time experience. This palace is an example of Roman and Dravidian architectural style.
Not only historical outlets but Mysore is also infused with natural beauties such as Chamundi Hills.
At Karanji Lake, individuals can boat with their family. This makes Mysore one of the preferred weekend getaways from Bangalore for family.
Nandi Hills
Only 61 km away from Bangalore city, Nandi Hills offers individuals panoramic views of the adjacent areas. This place is known for the Sultani dynasty. The outstanding view from Tipu Sultan's Fort, at a height of 1478 meters from the sea level, makes this place one of the favourite weekend getaways near Bangalore.
Individuals can also opt for adventure sports and physical activities such as paragliding and cycling trips. They can also visit Tipu's Drop, Muddenahalli, Brahmashram, and more while at Nandi Hills.
Those travelling can consider purchasing a Weekend Getaway Road Trip Cover plan from reputed NBFC Bajaj Finserv under their Pocket Insurance & Subscriptions. This insurance plan provides roadside assistance in emergencies.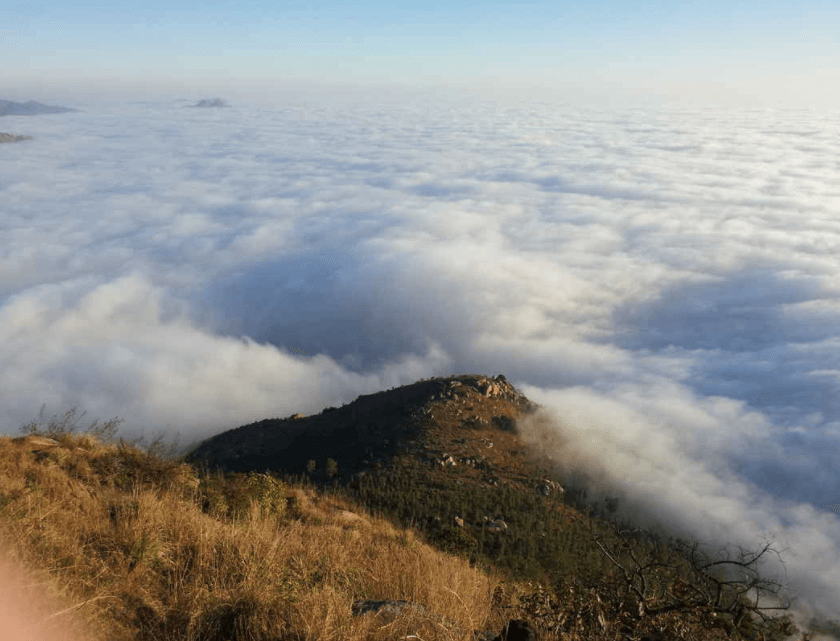 Additionally, some of these weekend getaways from Bangalore also adventure sports. Travellers participating in such activities can also buy an adventure cover insurance plan to stay financially secured in case of medical attention.
Furthermore, most of these individuals opt to drive to reach such destinations. So, buying a road trip travel insurance plan is also a wise decision to take before starting the journey.
Lastly, weekend gateways are one of the ideal ways to enjoy and relax after 5 days of continuous work. And, these weekend getaways from Bangalore fulfil specifically the same.
Travel