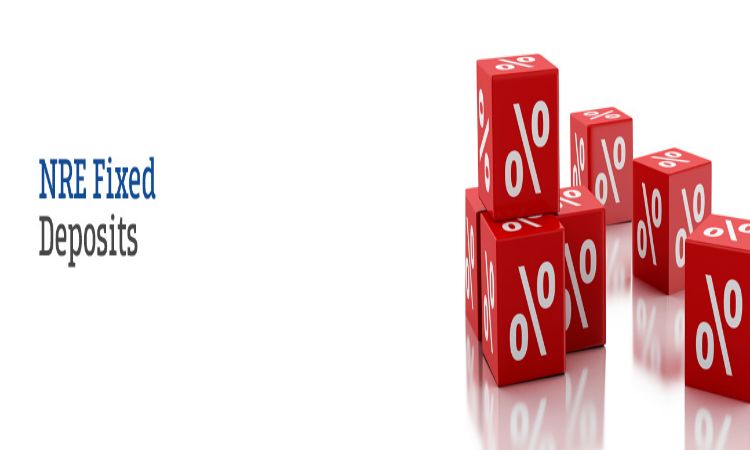 NRIs commonly invest in India for reasons including financial assistance to resident family members, asset building, etc. If you are a non-resident Indian willing to grow your corpus here, choose to invest in an NRI deposit for safer returns.
Among other investment options available, fixed deposits offer attractive benefits to non-resident Indians.
Below are 5 such advantages you can enjoy on opening an NRI FD account in India –
Invest with a lower deposit amount
India's leading financial institutions allow Non-Resident Indians to invest with a smaller amount in a fixed deposit. With minimum deposit usually starting from Rs.25,000, you need not accrue a larger corpus for investment. Start with lower deposits as per your convenience to yield continuous returns on the same.
Earn higher returns
NRI fixed deposits are one of the best options in India, which brings higher returns on investments. You can enjoy lucrative interest rates of up to 8.35% and utilize this earning to meet diverse needs effectively.
Note that senior citizens are eligible for an additional rate over and above the existing interest on an NRI deposit. It provides them with a regular stream of income. They can also choose their preferred interest pay-outs if it is a non-cumulative FD.
On the other hand, cumulative FDs allow depositors to receive the entire corpus with interest only on maturity. Investors will be able to earn amazing returns from Indian FDs.
Enjoy benefits under DTAA
The DTAA or Double Tax Avoidance Agreement is a treaty between two nations, which enables NRI investors to avoid paying double taxes on a single income.
Under Section 90 & 90A of the IT Act, 1961, a depositor can cut down his/her TDS rate on the income earned from his/her NRI deposit. The DTAA lowers the cases of tax evasion as well. It helps individuals relatively protect their earnings and reduce their monetary outflow towards taxes.
Avail attractive value-added features
Non-resident Indians can also enjoy several value-added features on their fixed deposit in India. Leading financial companies offer benefits like multiple deposits, online account management, auto-renewal facility on maturity, convenient tenor, etc. Senior citizens can avail of an extra 0.10% interest rate on auto-renewal, following certain terms and conditions.
Reputed companies vouch for safety and stability
Fixed deposits are among the safest investment avenues, free from market impact and fluctuations. Reliable financial organizations further ensure this safety of NRI deposits and assured returns on the investment.
A trusted non-banking financial corporation, Bajaj Finance, offers NRI Fixed Deposits with one of the highest rates in India. You can easily invest the fund through a Non-Resident Ordinary or NRO account via NEFT, RTGS or cheque payment.
The company is the only NBFC in India to receive an international BBB rating from S&P Global. It holds the highest stability ratings from ICRA (MAAA) and CRISIL (FAAA). Such ratings assure guaranteed returns and zero risks on your investment. These ratings, along with several benefits, make Bajaj Finance FD the best investment for senior citizens.
FD return calculator – A tool for strategic investment
When looking to create a diversified portfolio, you must be thoroughly informed about the opportunities for your savings growth. Use an online FD calculator to know details like maturity amount, total interest-earning and more instantly. This simple tool helps in planning the investments strategically.
The FD return calculator requires some basic information such as investment amount, customer type, deposit tenor, etc. to compute results of both cumulative and non-cumulative FDs. You can check your returns by providing different deposit amounts, tenors and customer types to invest in the best deal.
Apply via a simple process online
To apply for a fixed deposit account, the general process includes the following:
Visit the official website of the financial company to access its NRI application.
Fill up the form with the necessary details accurately.
Wait for their executives to contact you.
Once approved, pay the deposit amount via your NRO account.
Some companies also provide a 'Request a call' option when opening an NRI fixed deposit account.
Overall, India offers excellent investment options for Non-Resident Indians. No matter where you are living, you can always maximize the opportunities through fixed deposit accounts. Plan your finances according to your requirements and let them grow safely, earning you substantial returns from the NRI deposit.
financial assistance
fixed deposit
NRI deposit
senior citizens
tax evasion
Finance