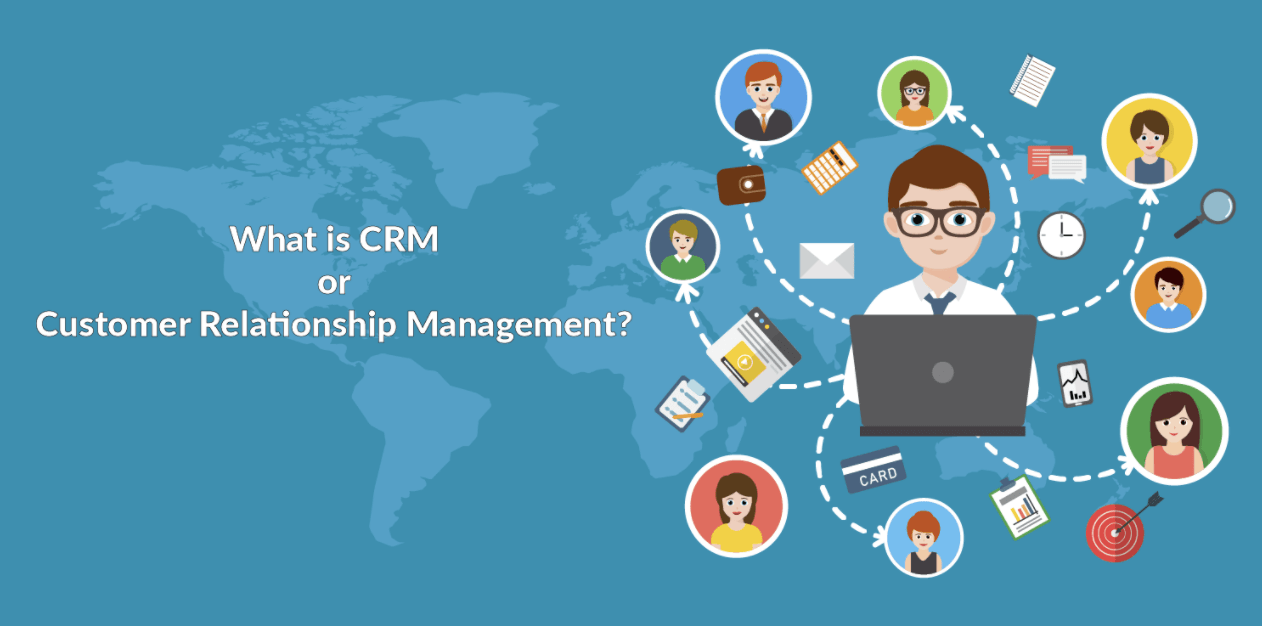 For startups in SaaS, it should be a no-brainer to invest in the tools they need for their growth. CRM software can provide value to any startup as it is multi-functioning on various levels of enterprise sales management. Below are ten compelling reasons for SaaS startups to invest in CRM software.
1. Rapid Growth
CRM software is not a silver bullet solution for the company's growth. But it is a critical tool that will help startups in their growth stage. You can customize the solutions to meet specific requirements and meet the needs of the company. In this way, the startup can make the right investment to scale up fast.
2. Productivity Boost
CRM offers a boost in productivity for saas startups. It is a knowledge management tool that makes it easy for the sales team to communicate. The software enables startups to keep track of the communication and activities of their customers, allowing them quick access for timely decision-making.
Further, this tool helps in managing marketing campaigns that produce customer conversations.
3. Customer Insight
You can achieve customer insights by keeping track of the sales history, as well as prospecting data of a company's customers. This helps make strategic decisions on running global activities to produce prospecting opportunities and increase sales for the company.
CRM software helps to manage customer information, such as contact details, deals, and historical data. Further, it enables companies to keep track of the sales and marketing activities and create a relationship with the customer.
4. Strategic Sales Management
SaaS startups can make use of CRM software solutions for their planning and marketing strategy. This is because the tool tracks all customer interactions, including past interactions and current ones. This ensures that all company actions for sales management are performed on time and get instant feedback from the customers.
The software even allows the management to handle complaints and service requests from the customers.
5. Customer Service
CRM software offers a solution for companies to handle customer issues. If you are a startup, you may require a lot of data for various customer interactions, including customer history and contact details.
The software acts as an operational dashboard that keeps track of all customer interactions. This allows the startups to take action immediately when needed and keeps them ahead of their competitors.
6. Analytics Capabilities
The software helps gather all data (interactions with customers, prospects, etc.) and analyze the company's sales pipeline. This is a great solution for SaaS startups as they can use analytics to plan their sales strategy and forecast outgoings. While this can help the startups to streamline their sales management, it can also help them to reach out to the target audience.
7. Seamless Customer Interaction
The software provides seamless interaction with external partners, vendors, employees, and customers. With an ideal CRM for saas startups, it is easy for them to keep track of customer interactions across all channels, thus increasing sales and revenue. It also enables companies to make use of data for customer relationship management (CRM) and analytics.
8. Customer Engagement
The software helps in providing seamless customer engagement across all channels. The big advantage is that the software enables companies to engage with customers at any time. It also helps in identifying and connecting with new leads through predictive lead scoring.
The software even offers a platform for customer engagement and retention strategies. This is a great solution for startups.
9. Eliminates Manual Effort
CRM software eliminates manual efforts for several sales activities. This is an advantage for SaaS startups as it saves time. Being a startup is all about being agile and focusing on your prospects, products, and services without any interruption. This software enables startups to be responsive to their customers even when they are on the move.
10. SaaS Convergence
CRM software is a great platform for startups to automate sales management. It is the best solution for a company to streamline its sales activities and increase productivity. You can use the software to integrate data from multiple sources and thus make the entire workflow efficient and effective.
Conclusion
As a startup, you can choose from multiple CRM software solutions. Each solution has its advantages and limitations. To be successful, you need to assess the requirements of the business and understand how the software will support business growth. CRM is a great way for startup businesses to manage their sales activities.
Technology