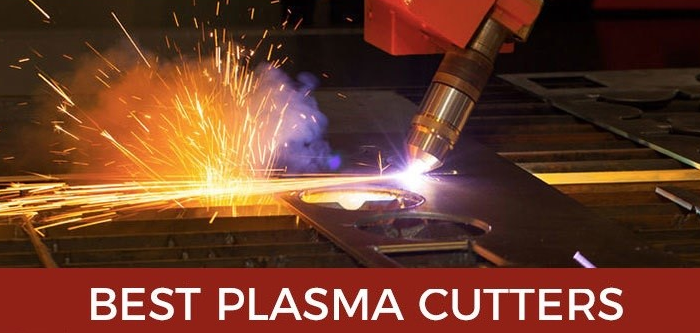 With the gradual decline in the price of plasma machines and with the mass availability of the product in the market, it may be the right time to consider purchasing a quality plasma cutter for your cutting applications. The best part of plasma cutting is it is easy to use, ensure quality cuts and faster travel speeds. This is one of the valuable tools that simply make the cutting of metals or other materials accurate, easier as well as less time-taking.
However, when you are looking to purchase the core tool (plasma cutting equipment) that will be a perfect fit for your business, the world of machinery will become a complex one. With so many specifications and features, selecting the best plasma cutter in particular that run for a long time can be a challenging task. And at present, manufacturers are offering their plasma cutting products with tons of advanced features and qualities that give rise to competition in the welding sector. 
But which quality needs to be taken on priority while looking for a functional plasma cutter? We have put together a guide of tips to consider when purchasing a plasma cutter to help you make the informed purchasing decision.
1. Cutting speed
The first thing that you check in a plasma cutter is its average cutting speed in a minute. Knowing the average per minute cutting speed of your shortlisted item (plasma cutter) will give you an idea about the level of output your machine will be able to produce. Computing the cutting speed is very much important because it can mean the difference between efficiency and effectiveness.
2. Duty cycle
The duty cycle in a plasma cutting tool indicates the overall time consumed by a plasma cutter to operate within ten minutes without a single second break. For instance, if the supplier said that the particular plasma cutting tool runs on a 3-minute duty cycle, it means that it runs for three minutes and takes seven minutes to cool down. 
To purchase the best, long duty cycles are considered an ideal option for deep and long cuts, whereas a short duty cycle is best for small cuts. With all that calculation in mind, a welder needs to purchase a plasma cutter with a duty cycle that meets your business requirements.
3. Voltage
Usually, plasma cutters are available in different voltage options. Plasma cutters equipped with low voltage options like 115V are considered useful for novice welders that don't consume much power and can be easily plugged into your household power socket. Whereas, with high voltage power you will need a generator to run it continuously. 
4. Safety comes first
Consider safety as your most important priority to check while purchasing an ideal plasma cutter for your business. Read thoroughly all the safety instructions mentioned clearly in the booklet of your shortlisted plasma cutter. Make sure you use a quality pair of safety glasses while using the cutter to protect your eyes from any unfortunate events.
Hopefully, the aforementioned tips help you invest in a quality plasma cutter that stands accurate to your business needs.
Business