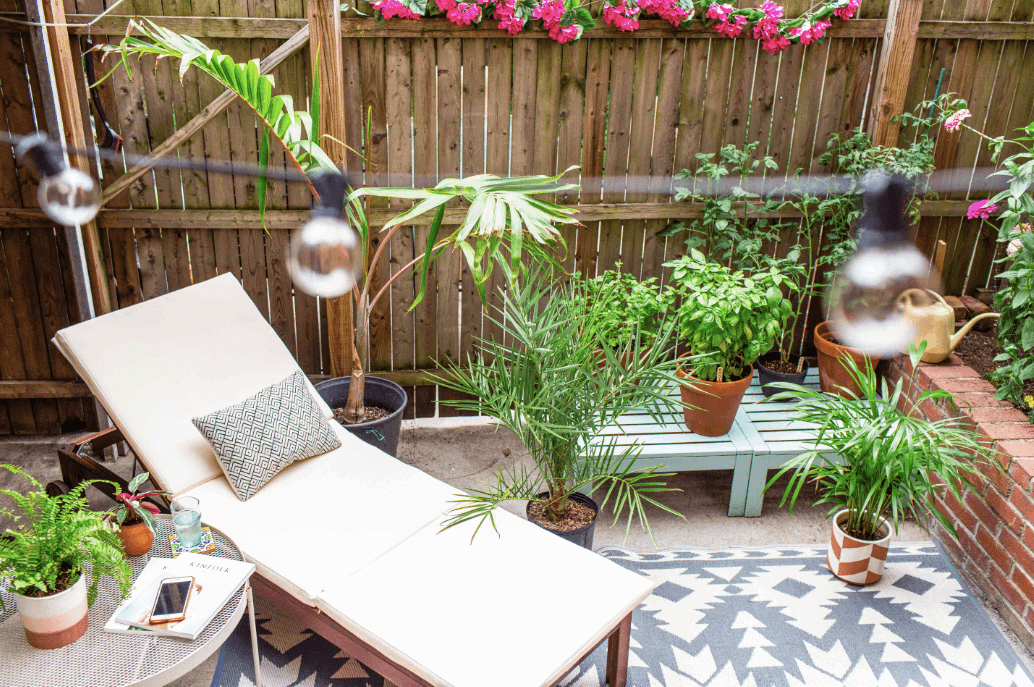 Our backyards are often overlooked spaces, but they have the potential to be so much more than a patch of grass and a few shrubs. With a little creativity and some strategic planning, you can turn your backyard into an outdoor escape that you and your family will cherish for years to come.
In this blog post, we'll explore ways to make the most of your backyard and transform it into a haven of relaxation, entertainment, and natural beauty.
1. Create a cozy seating area
One of the first steps in making the most of your backyard is to create a comfortable seating area. Think beyond the standard patio table and chairs. Consider investing in outdoor sofas, lounge chairs, and even a hammock. Arrange these pieces in a way that encourages relaxation and conversation. Add weather-resistant cushions and pillows to make the space even more inviting.
2. Build a fire pit
A fire pit is a fantastic addition to any backyard. It provides warmth and ambiance, making your outdoor space usable even on cooler evenings. Gather around the fire with friends and family, roast marshmallows, and tell stories. Whether you choose a portable fire pit or opt for a built-in design, it's sure to become a focal point of your outdoor escape.
3. Plant a garden
A garden adds color, fragrance, and life to your backyard. You don't need a green thumb to get started—begin with low-maintenance plants and gradually expand your garden as your confidence grows. Consider incorporating native plants to attract local wildlife. A well-tended garden can become a source of pride and a place of serenity.
4. Install outdoor lighting
Outdoor lighting can transform your backyard into a magical oasis after the sun goes down. String lights overhead, lanterns on tables, and solar-powered path lights all contribute to a warm and inviting atmosphere. Proper lighting also enhances safety, making it easier to navigate your outdoor space in the dark.
5. Add water features
The sound of flowing water can have a soothing and calming effect. Consider adding a water feature to your backyard, whether it's a small fountain, a pond, or a cascading waterfall. These elements not only provide auditory pleasure but also attract birds and other wildlife, adding to the natural beauty of your outdoor escape.
6. Build a deck or patio
A well-designed deck or patio can serve as the foundation for your outdoor escape. These spaces can be used for dining, sunbathing, or even as an outdoor kitchen. Choose materials that complement your home's architecture and create a seamless transition between indoor and outdoor living spaces.
7. Create a play area
If you have children, a dedicated play area in your backyard is a must. Swings, a sandbox, and a playhouse are all great options to keep kids entertained and active. A backyard play area provides an opportunity for imaginative play and outdoor adventures.
8. Grow a green screen
Privacy is often a concern in suburban and urban settings. Planting tall trees, and hedges, or installing trellises with climbing vines can create a natural green screen, shielding your backyard from prying eyes. These green barriers also add beauty and a sense of enclosure to your outdoor space.
9. Install an outdoor kitchen
If you love cooking and entertaining, an outdoor kitchen is a fantastic addition to your backyard. Equip it with a grill, countertop space, and storage for utensils and supplies. Cooking outdoors not only allows you to enjoy the fresh air but also keeps cooking odors out of your home.
10. Set up entertainment
Lastly, consider adding entertainment options to your backyard. A projector and screen can turn your outdoor space into a home theater for movie nights under the stars. A built-in sound system allows you to enjoy music or podcasts while relaxing outdoors. You can also designate an area for sports and games like badminton, bocce ball, or even a mini putting green.
Conclusion
Your backyard is more than just a patch of grass and a few plants. It's your own personal piece of nature, waiting for you to transform it into the ultimate outdoor escape. With a little creativity and some elbow grease, you can create a backyard that is perfect for all of your needs. Picture yourself kicking back and relaxing with friends, surrounded by beautiful landscaping, water features, and cozy seating areas.
But it's important to remember that sometimes undesirable pests can be uninvited guests in your backyard. So, don't forget about important details such as boxelder bug control in Sandy, Utah, to make sure your outdoor oasis is enjoyable all year round. So, why wait? Your backyard is ready for its transformation, right outside your door and waiting for you to get started!
Business